Paper Chemicals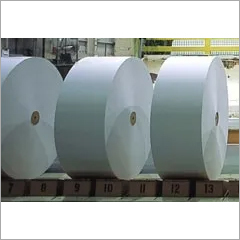 Paper Chemicals
Product Description
We are providing Paper Chemicals that are massively demanded in paper manufacturing industry. These chemicals are formulated with the use of excellent quality chemical compounds by our authentic vendors. The provided chemicals are added in pulping process of paper fibres to increase pH during manufacturing process of papers. Additionally, clients can avail these Paper Chemicals at highly competitive prices from us.

Features:

Free from adulteration
High effectiveness
Better chemical stability
Longer service life
Paper Chemicals:
The paper industry makes advantage of polymers in a number of applications:
In the treatment of debarking water and of dewatering, retention, the treatment of ultra fines, the treatment of statics, and the treatment of water & sludge.
The application of polymer enables the industrial polymer - the largest polymer of process water to minimize water consumption, enhance its equipment productivity and improve validity of the paper, and minimize its impact on the environment.
The main application & polymers involved are:
Retention of fillers (titanium oxide, kaolin, calcium carbonate, etc,) in the paper.
The polymer is applied at the head box of the paper machine with the purpose of flocculating the fibres and filters. This flocculation thus occur permits better retention of the filters within sheet. Such procedure can also be executed by coalescing together the polymers with micro particulate systems (bentonite, silica, etc.)
The polymer used is cationic or anionic polyacrylamides, contingent upon the nature of the processes in question.
The recuperation of fibres using fairly or highly charged cationic polymer.\
Dewatering : polymer are put to use to augment the speed of board machine and productivity by enhancing the dewatering operation at the wet end, and thus recuperating the drying operation.
Boost to the dry strength by supplementing, for example, low molecular weight polymers having low cationic charge.
The treatment of anionic impurities (pitch) found in the paper, using poly DADMAC or Polyamines.
Temporary wet strength enhancement in the wet web, for instance using glyoxalated polyacrylamides.
The treatment of waste water, factory feed water and residual sludge with the use of various other polymers.
The fixation of dyes in the fibres
Elucidation of waste paper de-inking through treatment of the water produced using, for instance, coagulant followed by a molecular weight flocculants
Lastly, the cationization of AKD type sizing agents.